2023 F1 Models Cars
Diecast F1 models are not produced to be released at the same time as the season starts. Usually 10 months after the season starts the models slowly start to come out and by the following calendar year the majority of themare out.
The main reasonis that the manufactuers of these cars like Bbuargo, Hot Wheels, Minichamps, Solido, Spark, Tarmac Works do not get to see the cars until the public does. Even then the first cars that come out are the way the cars first looked, but as any F1 fans knows the cars change throughout the season. This is due to liveries, sponsors, areodynamic changes.
F1 Season
Date Cars Released
2023

October 2023 some of the Ferrari Bburago cars have been released
December and Jan 2024 –

expect some Red Bull cars and Mercedes
Some Mercedes early spec may appear
Some McLaren vehicles might appear towards the end of December 2023

Other teams expected In early 2024
Sign up to our Paddock Pass and get early access

2022

October 2022 Ferrari Bburago came out
Feb – March 2023 the other team cars were released

2021

December 2021 Ferrari Bbuargo were released
Other cars came out in early 2022

2020

December 2020 Ferrari Bbuargo were released
Other cars came out in early 2021
---
2023 Best F1 Liveries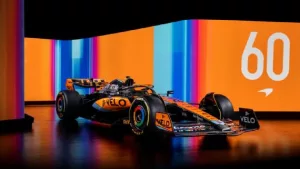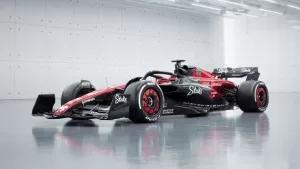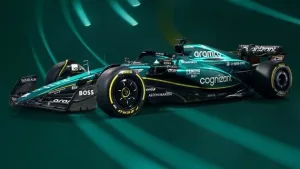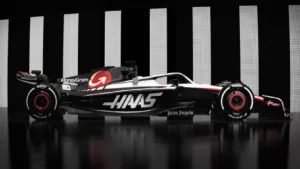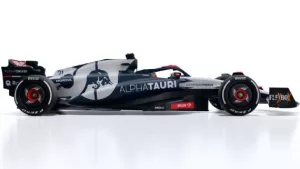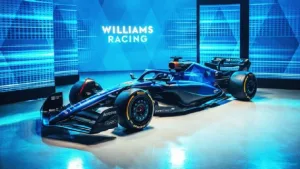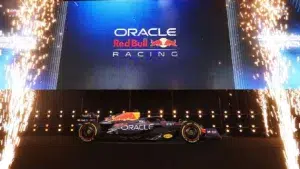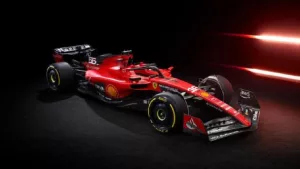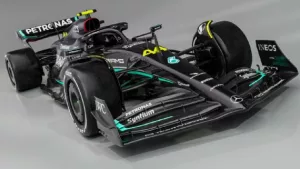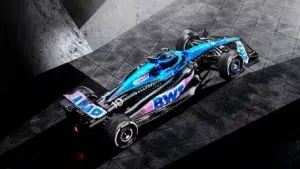 The 2023 Formula 1 Season So Far: An Exciting Journey of Speed, Skill, and Precision
As we approach the middle of the 2023 Formula 1 season, it's time to take a look back at the thrilling races, the drivers who have dominated the tracks.
A Thrilling Start to the Season
The start of any Formula 1 season is always filled with anticipation and excitement, and 2023 was no different. Featuring some of the biggest names in motorsport, such as Lewis Hamilton, Max Verstappen, and Charles LeClerc, the stage was set for a fierce competition right from the first race.
The season has so far seen some exceptional performances from these seasoned drivers, along with promising talents such as George Russell and Lando Norris making their presence felt on the racetrack. Teams like Mercedes-AMG Petronas, Red Bull Racing, and Scuderia Ferrari have also showcased their technical prowess and strategic brilliance, contributing to an engaging and competitive season
The Magic of F1 Model Cars
For many fans, collecting F1 model cars is a way to connect with the sport on a more personal level. These miniature replicas serve not only as collectible items but also as a testament to the sport's rich history and technological advancements. Our F1 model cars, for instance, range from classic cars driven by racing legends to the latest cutting-edge designs, allowing enthusiasts to delve deeper into the intricacies of the sport
The 2023 F1 model cars, which replicate the vehicles driven by renowned racers such as Fernando Alonso, Lewis Hamilton, and Charles LeClerc, among others, offer a chance to collect and display meticulously crafted replicas of fans; favorite F1 teams; model cars. The Mercedes 2023 F1 model car of Lewis Hamilton and the Ferrari 2023 F1 model car version driven by Charles LeClerc are among the most eagerly awaited models this season
The Role of Teams and Drivers
Formula 1 is a team sport, and each team brings its unique style and strategic approach to the races. From Alpine F1 and Aston Martin Racing to McLaren and Alfa Romeo Racing, every team has had memorable moments this season. The contribution of talented drivers such as Carlos Sainz, Daniel Ricciardo, and Esteban Ocon cannot be overlooked, as they add to the competitive nature of the sport
As we move further into the season, we can expect more thrilling races and outstanding performances from these teams and drivers. And as always, we at DieCast F1 will continue to bring you the best quality F1 diecast models to help you celebrate and cherish these moments.
Stay tuned for more updates on the 2023 F1 season, and dont forget to check out our latest collection of F1 model cars!