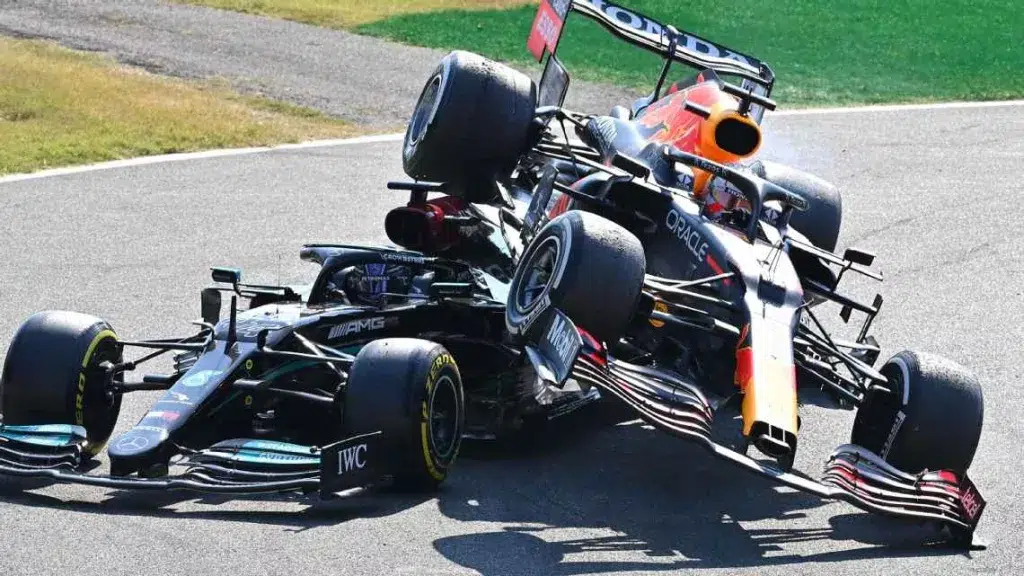 In the world of Formula One, few rivalries ignite as much passion and debate as the one between Max Verstappen and Lewis Hamilton. Verstappen, the young phenom bursting onto the scene, against Hamilton, the seasoned veteran cementing his spot among the all-time greats. With controversial clashes and close championship fights, this battle has captured the imagination of F1 fans worldwide. But when it comes down to pure driving ability, who has the edge – Verstappen or Hamilton? Let's examine the stats, driving styles, machinery, and intangibles that set these two Formula 1 titans apart.
Statistical Comparison: Max Verstappen vs Lewis Hamilton Who is better?
Hamilton has won more in his career with 7 world titles, 103 race wins, and 104 poles. Verstappen has 3 world championships, 49 wins, and 30 poles. But considering Verstappen started winning at 18 and is only 25 now, he could catch up to Hamilton's records in the future. So, even though Hamilton has more wins now, Verstappen shows a lot of promise for the future.
The table compares the careers of Max Verstappen and Lewis Hamilton, two of the most successful Formula 1 drivers of all time. It includes a variety of stats, such as races started, wins, pole positions, fastest laps, championships won, win rate, pole position rate, fastest lap rate, average finishing position, points finished, points per race, podiums, and retirements.
| | | |
| --- | --- | --- |
| Stats | Max Verstappen | Lewis Hamilton |
| Races started | 181 | 328 |
| Wins | 50 | 103 |
| Pole positions | 30 | 104 |
| Fastest laps | 29 | 64 |
| Championships won | 3 | 7 |
| Win rate | 27% | 31% |
| Pole position rate | 16% | 32% |
| Fastest lap rate | 16% | 19% |
| Average finishing position | 4.5 | 4.6 |
| Points finished | 2477.5 | 4644.5 |
| Points per race | 6.3 | 12.42 |
| Podiums | 94 | 197 |
| Retirements | 32 | 33 |
* as of 21 October 2023
Comparing Driving Style and Skills
When you watch Verstappen and Hamilton race, you're seeing two unique driving styles in action. Think of Hamilton as the cool, calm strategist. He's smooth on the wheel, takes care of his tires, and avoids unnecessary risks. On the other hand, Verstappen? He's all about energy and aggression, pushing his car to the max every single lap.
Remember the 2021 British Grand Prix? That was a classic example of their differences. Hamilton, in his usual composed style, pulled off a daring overtake on Verstappen. But Verstappen, never one to back down, tried to reclaim his position aggressively. The result? A dramatic collision that showcased Verstappen's fierce determination against Hamilton's strategic thinking.
Now, when it comes to rainy conditions, Verstappen seems to have an extra gear. At the 2021 Belgian Grand Prix, he ruled the wet track, leaving others, including Hamilton, in his wake. Even Hamilton, a maestro himself, has praised Verstappen's skills in the rain.
When it comes to qualifications and overtakes, both are titans. Verstappen has this knack of squeezing every bit of speed from his car, while Hamilton, with a whopping 104 poles, has given us many heart-stopping moments with last-minute laps. Both have showcased their brilliance, going wheel-to-wheel with F1 legends like Schumacher and Alonso.
Comparing The Machineries
Let's talk about cars for a moment. In racing, a driver's talent is only half the story – they need a top-notch car to really shine.
Hamilton had a dream run with Mercedes from 2014 to 2020. During this time, the Mercedes car was unbeatable, clinching six straight constructor's titles. It's like giving a football superstar the best shoes – they're going to score goals, and that's exactly what Hamilton did, leaving his competitors in the dust.
Then there's Verstappen with Red Bull. Now, he's got a car that can challenge the best. But here's something cool: even when he was just starting out and didn't have the best car in the pack, Verstappen still managed to snag podium finishes and even some wins. Hamilton, on the other hand, has always been with top-tier teams.
Last season was like a sneak peek of what Verstappen could do with a car like Mercedes. The Red Bull car went toe-to-toe with Mercedes in terms of performance. And guess what? Verstappen came out on top against Hamilton in the championship race. It hints that, with the right car, Verstappen could be unstoppable.
Of course, Hamilton isn't just a driver. His feedback and expertise have been instrumental in making Mercedes the powerhouse it is today. Verstappen's still learning the ropes on that front. But when it comes to pure, unadulterated speed? It seems like Verstappen could very well match, if not surpass, Hamilton's achievements if he's got the right car behind him.
| | | |
| --- | --- | --- |
| Driver | Team | Car |
| Max Verstappen | Toro Rosso | STR10, STR11 |
| Max Verstappen | Red Bull Racing | RB12, RB13, RB14, RB15, RB16, RB16B, RB18 |
| Lewis Hamilton | Mercedes | W04, W05, W06, W07, W08, W09, W10, W11, W12, W13 |
Hamilton VS Verstappen Stats By Age
Lewis Hamilton:
Age 22 (2007): Hamilton made his F1 debut with McLaren. He finished 3rd in his first race and ultimately ended the season in 2nd place in the drivers' championship with 4 Grand Prix wins. It was one of the most impressive rookie seasons in F1 history.
Age 23 (2008): Hamilton won his first World Drivers' Championship title with McLaren.
Max Verstappen:
Age 17 (2015): Verstappen debuted in F1 with Scuderia Toro Rosso, becoming the youngest driver in F1 history. He scored points on multiple occasions.
Age 18 (2016): Verstappen joined Red Bull Racing mid-season and won the Spanish Grand Prix on his debut for the team, becoming the youngest race winner in F1 history. He finished the season with one win and several impressive performances.
Comparing Max Verstappen and Lewis Hamilton by age
By age 23, Hamilton had completed two full seasons, achieved 9 Grand Prix wins, and won a world championship.
By age 23, Verstappen had been in F1 for six seasons, claimed 10 Grand Prix wins but had yet to win a world championship (he achieved this feat in the 2021 season, at age 24).
| | | | | |
| --- | --- | --- | --- | --- |
| Driver | Age 23 | Seasons | Wins | World Championship |
| Lewis Hamilton | 2 | 9 | 1 | – |
| Max Verstappen | 6 | 10 | 0 | – |
Lewis Hamilton vs. Max Verstappen: Wins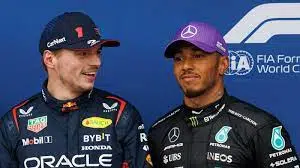 Lewis Hamilton and Max Verstappen are undoubtedly two of the most dominant forces in recent Formula 1 history. Here's a comparison of their Grand Prix wins:
Lewis Hamilton:
As of the end of the 2021 season, Lewis Hamilton has clinched 100 Grand Prix victories. This monumental achievement was reached at the 2021 Russian Grand Prix, setting a new record for the most Grand Prix wins by any driver in Formula 1 history. Hamilton's wins span from his debut in 2007 with McLaren to his continued success with Mercedes.
Max Verstappen:
By the close of the 2021 season, Max Verstappen has achieved 19 Grand Prix wins. Starting from his landmark victory at the 2016 Spanish Grand Prix with Red Bull Racing, where he became the youngest winner in F1 history, Verstappen has showcased his talent consistently with multiple wins in the subsequent seasons.
While Hamilton has a substantially higher win count, attributed to a longer career and driving for dominant Mercedes during their peak years, Verstappen's impressive tally in a shorter span and at a young age indicates his exceptional talent and the exciting future he holds in the sport.
Comparing the Intangibles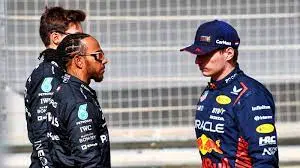 Verstappen and Hamilton are both fiercely competitive and hungry for success. They showed enormous self-belief from early ages to reach F1.
Both have shown the ability to bounce back from adversity. Hamilton endured racism early in his career but used it as fuel to change perceptions. Verstappen also dealt with criticism of his aggressive driving style to become a world champion.
In high pressure situations, Hamilton's experience seems to give him an advantage. He has excelled in title deciders such as Brazil 2021, keeping his composure. Verstappen has made more mistakes under pressure, evident in crashes at Baku 2018 and Monza 2021.
Hamilton adapts well to changing conditions mid-race. He deals with car issues and strategy changes smoothly. Verstappen is still learning this art of damage limitation.
Is Max Verstappen One of the Best F1 Drivers?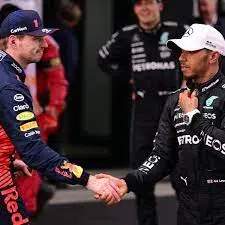 From the moment he set foot in the world of Formula 1, Max Verstappen has been turning heads. Entering the scene as the youngest ever F1 driver, his audacious overtakes, natural speed, and fearless approach have placed him in many debates about the sport's greats. While some might argue it's early to crown him among legends, there's no denying his immense talent and impact on the grid.
Verstappen's Achievements:
By the end of 2021, Max clinched the World Drivers' Championship title after a nail-biting season-long duel with seven-time champion, Lewis Hamilton. This victory was a testament to his relentless drive and skill. Alongside this pinnacle of achievement, Max became the youngest Grand Prix winner in F1 history with his win at the 2016 Spanish Grand Prix. Over the years, he has consistently showcased his ability to extract the utmost from his car, often defying its limits, which has resulted in numerous podiums and wins, further solidifying his position as one of the contemporary greats in F1.
Conclusion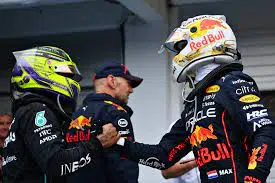 Lewis Hamilton versus Max Verstappen represents a classic battle of age and experience against youth and raw talent. As Hamilton's illustrious career approaches its twilight years, Verstappen symbolizes the heir apparent. Hamilton currently holds the edge in terms of achievements and ability to deliver under pressure. But Verstappen's early career exploits prove he has the talent to become an all-time great. Given another 5-7 years to hone his skills, Verstappen will eclipse Hamilton. Their on-track rivalry will undoubtedly intensify in what could be a changing of the guard in Formula 1. We are privileged to be witnessing a historic sporting contest unfold between two legendary drivers.